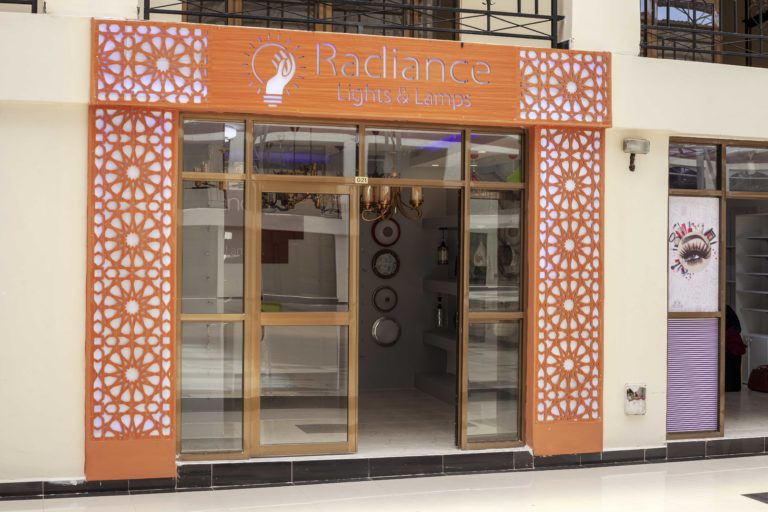 Radiance Lights & Lamps is a premier supplier of LED lighting fixtures, lighting power supplies and LED drivers for Indoor, Outdoor lighting and under water lighting fixtures.
Based in Kenya, Radiance Lights & Lamps offers an innovative approach to specification grade, energy efficient LED fixtures that exhibit superior craftsmanship and aesthetics. Radiance Lights & Lamps maintains product sales and services across Kenya,
Our products and services are available globally and our experienced team ships countrywide on a daily basis.
Whilst there is an extensive list of advantages that LED lights bring we will discuss the 10 main advantages below:
Energy efficiency – Our LED Lights use up to 85% less energy, producing significant savings on your electricity bills. Our LEDs have a nominal efficacy of 95-110 lumens per watt. Compare LEDs to compact fluorescent lights (CFLs) with 55-70 lumens per watt, and traditional incandescent bulbs with 13-18 lumens per watt, and the LED advantage is bright as day.
Extremely Durable –  Our LED fixtures are made using sturdy components that are highly rugged and can endure the roughest conditions. Non-rusting brass is used on our new range of spike lights.
Long Life –  Our LEDs have a nominal lifespan of 50,000 hours compared to 1,500 hours for incandescent bulbs. With an extended lifespan home owners and businesses can expect to save on maintenance costs.
 LED lights are Eco-friendly- Conventional lighting carry a multitude of harmful chemicals such as mercury that are toxic to the environment. LED Lights are toxic free and are made from 100% recyclable materials, therefore LEDs are kinder to our environment and reduce our carbon footprint.
Safety – LED lights generate much lower heat in comparison to conventional lighting eliminating the potential for safety risks such as burns and fires.
Warranty– We offer 1 year warranty on all indoor and 3 year warranty on all outdoor products.
Low Voltage – A majority of our outdoor products are designed to work with 12V and 24V power supplies, making them an extremely safe solution for outdoor lighting, especially within landscapes and pool areas.
Design flexibility and multitude of applications – Our LED's are extremely versatile and can be applied in commercial, industrial, hospitality, architectural and residential indoor and outdoor settings.
Control – LED's can be controlled for brightness and colour. This allows for creation of different moods and ambience within the environment.